Can You Finance Used Cars in the San Diego, CA Area?
At Kearny Mesa Chevrolet, we believe everybody who needs a car should be able to get one. That's why we offer Chevy financing, which lets you pay for a vehicle over time. However, we don't just offer this option with new cars, as you can also finance a used model.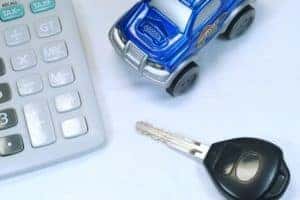 Why Finance a Used Vehicle?
There are many reasons to finance a used vehicle. For one thing, because the asking price will be lower – perhaps substantially lower – than a new model, your monthly payments will be smaller. Plus, you won't have to borrow as much money, resulting in a reduced down payment.
Another big advantage of going with a used car is that you can avoid a lot of depreciation. New Chevy cars can lose up to 40 percent of their value in their first four years, and lose most of their value the moment you drive them off the lot.
So, if you pick a model that's four years old, you're getting a car that is much closer to its true value, and will hold that value better for resale down the line.
The Financing Process
One of the reasons why we get so much repeat business at our Chevy dealership near San Diego is because we make the financing process easy. You can start it right now by filling out our online application. This will get you pre-approved for a loan.
Once submitted, someone from our financing department will contact you to discuss the loan term, interest rate, and other important details.
Value Your Trade
If you will be trading in a vehicle, be sure to check out our online tool for the Kelley Blue Book® Trade‑In Value. Your older car may be worth more than you realize, and it could supply the funds for your down payment.
Credit Assistance
While credit plays a role in the financing process, you don't have to worry if your score isn't great or if you've experienced other financial issues, such as a recent bankruptcy. With our credit assistance program, we will help you secure a loan and work to create a payment plan that best meets you needs.
To get more information about Kearny Mesa auto financing, feel free to contact us. We'll gladly talk to you about your options and answer any of your questions.