2023 Chevrolet Camaro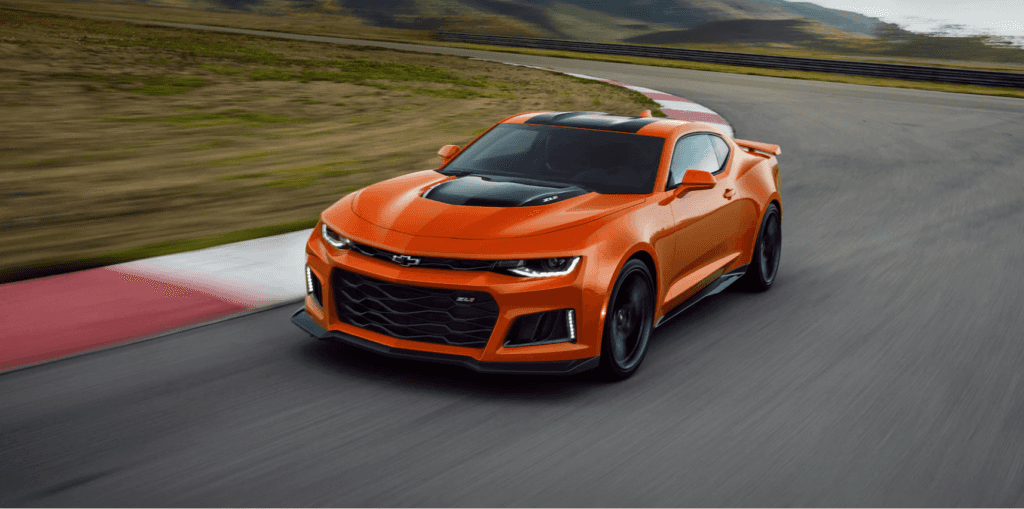 For some drivers, a car is more than a way to get from home to work. For those who want to truly enjoy the road, the 2023 Chevrolet Camaro is here. With a massive selection of engines to choose from, a beautiful exterior, and an inside with the latest in tech, this is a vehicle to be reckoned with.
2023 Chevrolet Camaro at a Glance
Starting at an MSRP of $26,100, this is an affordable way to buy into a legendary car family. No matter how you plan to use it, there's a 2023 Chevrolet Camaro ready for you to test drive today.
Power
The base engine of the 2023 Chevrolet Camaro is a 2.0-liter turbo engine that makes 275 horsepower and 295 lb-ft of torque. With a zero-to-60 speed of 5.4 seconds, and a combined MPG of 22 miles per gallon, this starting powertrain feels anything but basic.
However, those who want to maximize the power of their engine may want to opt for the available 3.6-liter V6 engine, which is capable of putting out 335 horsepower and 284 lb-ft of torque. This powertrain also comes with a ten-speed paddle-shift automatic transmission to maximize your speed.
The 6.2-liter LT1 V8 engine brings the zero-to-60 speed down to 4.0 seconds, with direct injection and variable valve timing optimizing your efficiency even more. But for those who must have the maximum in power, the 6.2-liter LT4 Supercharged V8 offers 650 horsepower, 650 pounds-feet of torque, and a zero-to-60 speed of just 3.5 seconds. If you're looking for a Chevrolet convertible with an impressive amount of power, this is where to look.
Exterior
The Chevrolet Camaro, like many Chevy cars, has always had an instantly recognizable silhouette, and this year's Chevrolet Camaro model is no different. The exterior is available in nine different colors, from Red Hot and Vivid Orange Metallic to Rapid Blue and Sharkskin Metallic.
Five available appearance packages allow you to customize the exterior even more, with either a Camaro emblem and wheels, carbon flash metallic ground effects and a dramatic stripe down the center, or a beautiful front with black fender badge.
The 2023 Chevrolet Camaro looks, sounds, and performs like a beast everywhere from the highway to the racetrack. Visit Kearney Mesa Chevrolet and experience the power for yourself with a Chevy test drive.