Reasons to Choose a Certified Chevy Service Center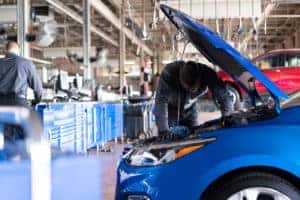 When it comes time to get any work done on your car or to get reliable maintenance, you'll want a Chevy service center you can depend on. Thankfully, that's exactly what you get when you choose Kearny Mesa Chevrolet. Our team of certified Chevy technicians is here to ensure your continued success on the road and to help you get the most out of your Chevy car.  
OEM Parts
One of the biggest reasons to choose a Chevy service center over non-affiliated auto shops is that we use OEM Chevy parts for our repairs. This means your car will be fitted with parts made by Chevy instead of a third-party company. These parts have guaranteed quality and are designed to perform in Chevy vehicles. 
And even though OEM parts tend to cost more upfront, you'll end up saving money in the long run since they last longer and are often covered by a warranty.  
Certified Service
Choosing our San Diego Chevy service center allows you to put your car in the hands of experienced technicians who know Chevy cars inside and out. Our team is constantly being updated on the best practices for servicing all Chevy models and our state-of-the-art facilities are designed to handle all kinds of repairs.  
Plus, we keep a large selection of OEM Chevy parts at our service center, and if we don't have what you're looking for, we'll order the part you need for you. Once your part is here, our team will get right to work on your car to get you back on the road as soon as possible.  
Schedule your service appointment with us today to make sure your car is in great hands!