Why You Need Chevy OEM Parts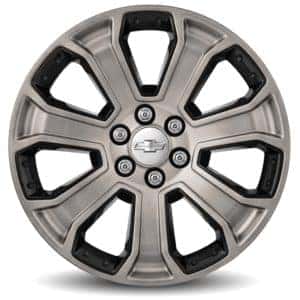 Getting to the next mile on your odometer sometimes means getting new Chevy OEM parts. If you have a check engine light on or your car is struggling to get around, make your way over to Kearny Mesa Chevrolet to have our certified Chevy technicians get to work on your car. Whether you're visiting our shop to keep up with your maintenance schedule or need new parts, you can trust us for quality work every time.
Why Are Chevy OEM Parts Better?
There are plenty of good reasons why our certified Chevy service center only uses with original equipment manufacturer (OEM) parts. As the name suggests, OEM Chevy parts are made with the same level of precise engineering and attention to detail as your car.
OEM Chevy parts are designed to deliver reliable performance, so you can enjoy the same great driving experience you've gotten used to after your car gets repaired. And while you'll pay more upfront for OEM parts, it's a smart investment to make since you can depend on them to last a long time. This means you'll save money over time by needing fewer repairs.
OEM parts also tend to be covered by a warranty, a type of protection you can't guarantee with non-OEM parts.
Our Chevy Service Center
As an authorized Chevy dealership serving San Diego, we can repair your car if you need new spark plugs, rotors, or any other OEM Chevy part.
You can count on us to get your car back to you quickly so you can get back to enjoying the road. Be sure to look out for our Chevy service specials to see how you can save.
Schedule your service appointment with us today!